How We brought 53K Clicks
53000 Clicks
1.52M Impressions
1700 Keywords Ranking on Page 1

SMART FEATURES & FUNCTIONALITIES
Significant Growth in Clicks, Impressions and ROI.
Clicks and Impressions
We have received 53.7 K clicks and 1.52M Clicks in the defined Period
Average CTR and Position
The average CTR has increased from 1.2% to 3.5% while the Average position has improved from 48.3 to 22.6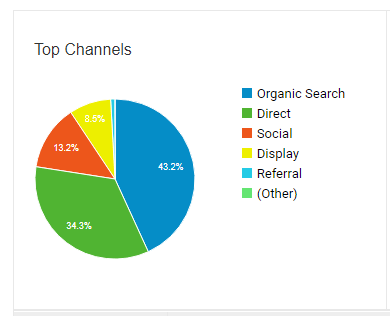 Top Channels
Google Analytics Data
Search Engine Optimization
43.2% Organic Searches
Social Media Marketing
13.2% Traffic from Social Channels and 8.2% traffic from Display Ads
WE MAKE YOUR LIFE BETTER
Keywords Trends Data
1700 Keywords on Page 1
20% less CPA as compared to the previous period.
573% ROI

Traffic From Different Countries
Ranked among the top 3 Silk House Agencies in India
Global Market Coverage
As you can see, there is high traffic from the United States, Australia, Canada, and United Kingdom leading to more and more business.
Website Security
Implementation of HTTPS on the Website increases trust among the customer base. This helps users to easily make a purchase without giving a second thought.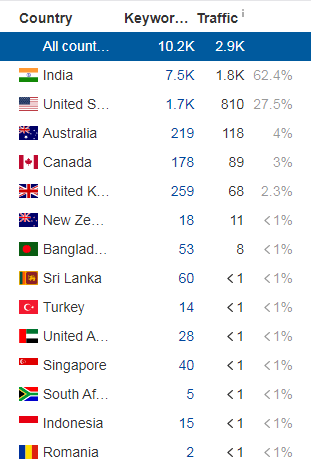 In House SEO Strategies
We built the in-house SEO Strategies to tackle the challenges faced in the highly competitive industry.
Social Media
Optimization
Our Social Media Optimization Strategies have helped us to gain the desired Goal in time.

How we did it
A Consistent Backlink Strategy
As you can see, a consistent backlink strategy by Gautam Sharma has helped us to reach our goals. The related niche links with high-quality DA and PA have continuously supported us in gaining more traffic.
Related Niche Links leading to High Page Rank
Keyword Research and Anchor Text Optimization
On Page Optimization calls, reach, conversions

Do You Also Want More SEO Traffic?
Get your Personalised SEO Strategy today with our best team of SEO Experts. Our Expert team would help you with the best strategy that will generate more than 2K+ Organic Visitors Per Day.