For Free Site Audit and availaing Best SEO Services in Mumbai Call / Whatsapp our SEO Expert in Mumbai, Gautam Sharma at +91-8851850072 or Email at info@gautamseo.com [chat]
Best SEO Expert in Mumbai
What is SEO and why there is a need for SEO?
I come across this question thousands of times and the answer is simple "If you are #1 on Google then your business will grow 20x". SEO - Search Engine Optimization is becoming an integral part of marketing strategies. Whether you are running a boutique, or you are a fashion designer or a businessman. You will need SEO at one point in time or another.
It is a common assumption that ranking in Google is a decision of Google. But I strongly condemn the statement. Google wants us to do SEO so that it can know the exact niche of the webpage and it can deliver better results to its users in the search query. Yeah, definitely Google is not God. It works on algorithms. The definition of SEO Expert comes from the previous statement. A person having strong knowledge of the algorithm on which Google or any other search engine is working can deliver you results or rank your website.
Yeah, it is also true that while dealing with Google's algorithm or as SEO Freelancer in Mumbai, I have realized that since Google works on the algorithm so if you know how to deal with algorithms than you are a champ. But, here comes a cache, whether you are working as google wants you to do or you trying to manipulate Google. Definitely there are loopholes. And it gives rise to two different strategies. One is the White hat SEO Technique and the other is the Black Hat SEO technique. Definitely, Google wants us to do White Hat SEO but if you are doing Black hat SEO also than you might get results, but it is also true that your site may go down anytime. Google may penalize your site hard
Gautam Sharma - Best SEO Freelancer in Mumbai
Hey, I am Gautam Sharma with 8+ years of experience in the Digital Marketing Industry. My vision to provide affordable SEO services to my clients is becoming true as every day passes. Started the company as SEO Expert in Mumbai and SEO Freelancer in Mumbai we have become the best SEO Experts of India. Our team has grown to more than 70 best SEO Analysts, consultants, and experts. We have completed more than 1800 projects in the last 8 years and our team is handling more than 273 projects in one go right now.
Mumbai as a Fashion Capital of India has tons and tons of opportunities for businesses to grow and prosper. With that arises the need for Online presence and SEO. We have the office in Vile Parle, but serve almost all parts of the city like Andheri, Airoli, Andheri East and west, Arnala Beach, Asalfa, Bandra East and West, Borivali East and West, Kurla, Bhandup West, Bhayandar West, Boisar, Bhimashankar, Bandra Kurla Complex, Churchgate, Colaba, Chembur, Charni Road, CBD Belapur, Cuffe Parade, Dadar East and West, Dongri, Dahisar, Fort, Goregaon East and west, Ghansoli Gaon, Navi Mumbai, Ghodbandar, Girgaon, Girgaum, Ghansoli Gaon, Grant Road East, Juhu, Jogeshwari East and West, Jijamata Road, Khar, Kurla, Kemps Corner, Koper Khairane, Kopri colony Thane West, Kurla East and West, Kandiwali, Kalyan, Lower Parel, CST Station, Marine Drive, NESCO, New Marine Lines, N S B ROAD mulund west, Naigaon, New Panvel East, Nehru Road, Nerul, Powai, Panvel, Parnaka, Parel, Parshiwada, Prabhadevi, South Mumbai, Santacruz East and West, Sativali, Sector 20, Sahar Village, Shil Phata, Mahape Road, Station Road, Sion East and West, Thane East and West, Vile Parle, Vashi, Virar, Vasai, VT station area, Village Bhilar, Worli, Western Express Highway.
Feel Free to touch me for your free SITE AUDIT and all your SEO needs. You can contact me / WhatsApp me on +91-8851850072 or E-Mail me on info@gautamseo.com, or you can simply fill the inquiry form given on the right side of the page or Contact Us Page
Why Need SEO Freelancer in Mumbai
It is easy to make a website. It is easy to get it hosted. In the era of Content Management systems like WordPress and Joomla, it is very easy to build a website but it is not at all easy to rank the website on Search Engine. SEO is a task of patience and not everybody has expertise in doing it.
It is not the SEO that will provide your site the feel. Google has made its algorithm in such a way that when we do SEO, it ultimately increases the user experience. For Example, one google Ranking factor is site speed. So do SEO we have to ultimately increase your site speed that will improve your user experience also. So SEO is both ways good.
Let's talk about trust. Who will trust your website if it is not ranking? People definitely trust the website ranking on Google or any other search engine. So if you want to gain the trust of your users than SEO is a must for you.
Why choose us for your seo needs
Guaranteed Results:- We have to believe in our SEO Strategies. So we can challenge that if your website does not get rank in a time frame of 4-6 months then we provide free service of another 4 months just free of cost. We have a team of best SEO Experts who deeply analyze your project and build strategy accordingly.
Revenue - Why choose us? Definitely for business Growth or brand creation. Some want to grow their number of query and some want the branding. The choice is yours. We an SEO Freelancer in Mumbai are always available for you.
Dedication - We have 100% dedication towards your projects from day 1 when the project is allocated to us. We do deep SEO Audit of your website. Competitor Analysis, Keyword Analysis, Backlink Development, White Hat SEO, On-Page SEO, Off-Page SEO. Whatever strategy brings you the traffic we try to follow that. A deep follow up of the project is taken up by team leader every day so that progress is not hindered at any point.
SEO Services in Mumbai
Site Audit

Competitor Analysis

Keyword Analysis

Quality Content Development

On-Page SEO

Off-Page SEO

Pay Per Click Advertising (PPC)

Search Engine Marketing ( SEM)

Social Media Marketing (SMM)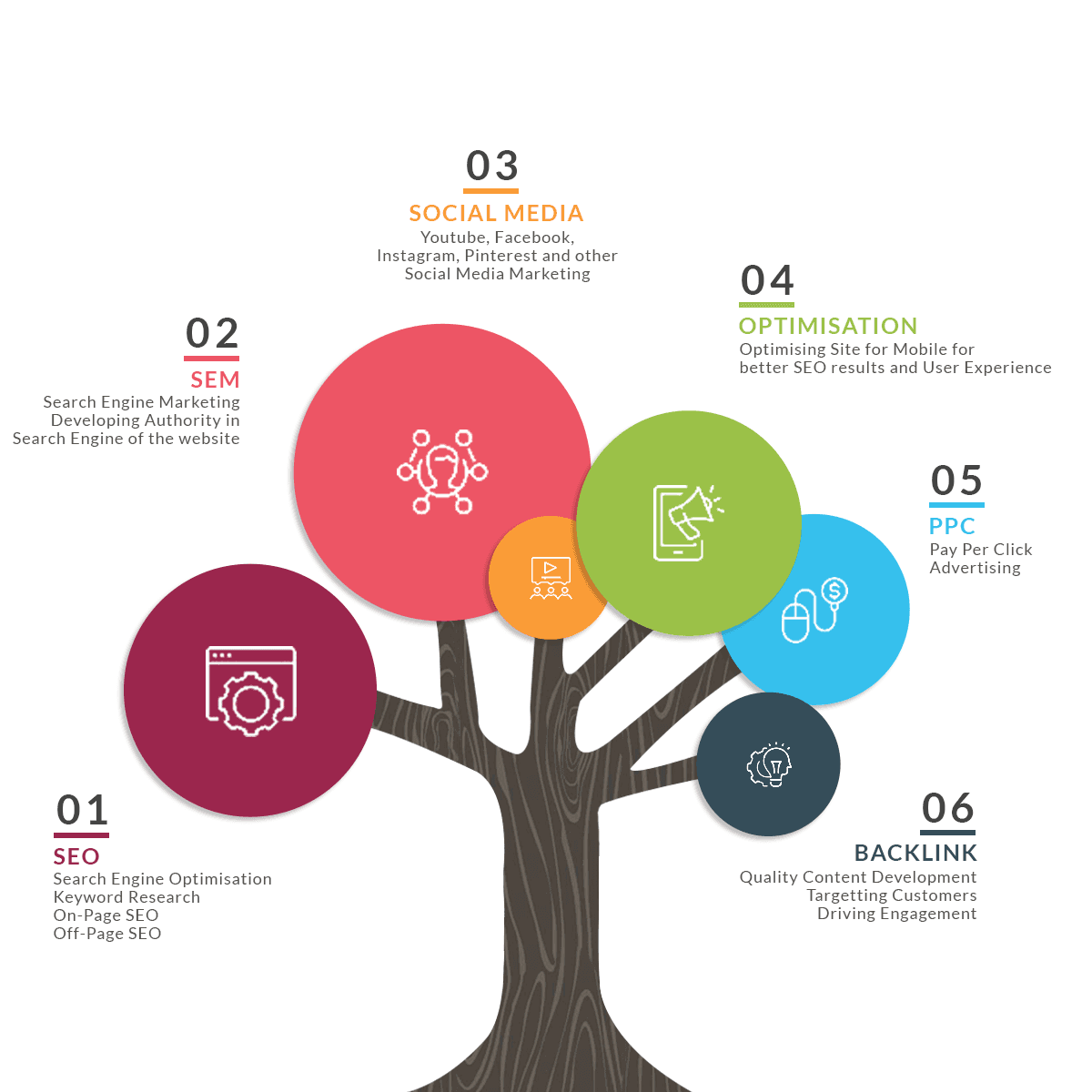 Tags
SEM  | PPC Advertising Campaign | Digital Marketing | Search Results | Marketing Strategy | Optimization Service | Page Optimization | Internet Marketing | Web Designer | Online Marketing | Search Engine Optimization | Top Ranking | Google Analytics | SEO Packages | Improve your Website | SEO Specialist in mumbai | High Quality Marketing Services | full time Seo company | SEO freelancer services | Local seo | Organic seo