What is Reputation Management?
Reputation Management is improving your brand reputation online and keeping you away from bad guys. According to SEO Specialist in India, online Reviews and reputation are the only part which creates the first impression in the mind of your Customer. If that goes well, your ROI increases.
Your Online Reputation Matters a Lot
Get 5* Reviews for your brand. 
Manage your brand reputation across all trusted platforms.
The product is secondary, what matters is your first impression. Create the best first Impression.
Whether it is to increase your sales or ROI or just a brand reputation, Reviews and online reputation plays a major role. Potential customers always try to do deep research about your brand at top of the funnel stage. They try to acquire knowledge about your services through customer reviews and online reputation tools. When with us, just relax. Your brand is safe with us.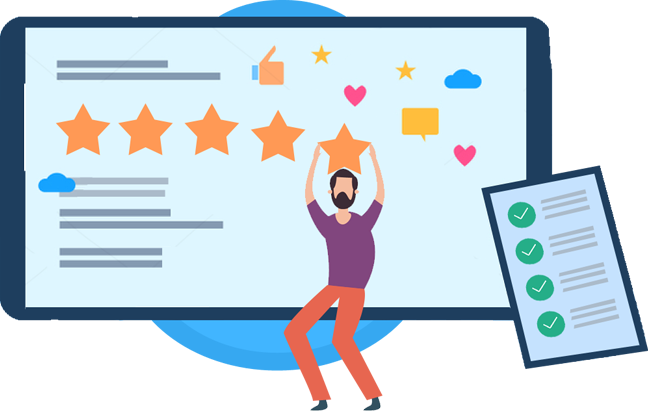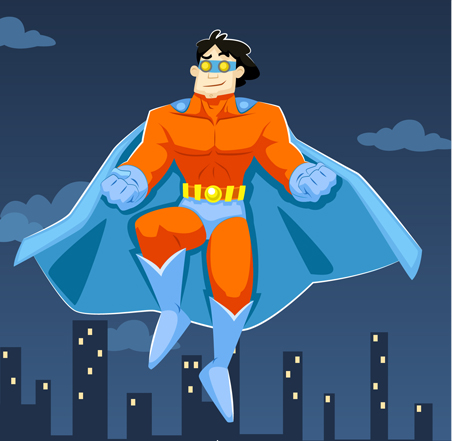 Leave a lasting impression on your clients. Get in touch with our online reputation management experts and relax.
Why is Reputation Management Important?
Reputation Management is important because it can increase your sales by 3x. Most customers have a look at your brand reviews before purchasing a product or service from your Company or organization. If you have bad online reputation or reviews, you may loose your potential customers.
How do you do Reputation Management?
We as the
SEO Expert
 keep an eagle eye on your brand's reviews all over Social Media and Reviews Platforms. We inform you if something goes wrong. We request your clients to post a good review on online platforms.
We with our experienced Expert SEO Services provider in Hyderabad, Mumbai, San Diego, and Brampton follow the industry best practices to improve your reputation.
Excellent SEO Services by him
- Juan Carlos Ruiz
Lima, Peru
Earlier my website was having daily Organic Searches of 10-20 Users a day. I was devasted by the low sales. I was searching for top India SEO Experts and found Gautam Sharma. Gautam was very professional and explained each and everything in detail. For the first 3-4 months, I could not see much growth on the website, but the 5th and 6th Month were having Midas touch, and my website traffic shoots exponentially. Now we are getting traffic of around 250-270 Organic Users every day. They are the top India SEO Experts.
- Herbert Rosche
Toronto, Canada
I am a real estate guy. Just one or two sales can make my whole month. I found Gautam Sharma on google who is best SEO Expert in India  and thought to try his Organic SEO Services. Good to see results. Getting 5-6 converted clients in a month. Thanks to him.
- John Metz
San Diego, CA
Hi, My name is Joseph and I am running Old Age Care recruitment Agencies. In 2017 was having a low business. Then I started SEO and saw good growth in sales. Don't know if that was SEO or PPC that worked, but I haven't stopped any of them till now, since I am getting good sales. Gautam Sharma is top specialist in SEO Services in India were awesome in providing Professional Organic SEO Services.
- Joseph
London, UK
CONTACT US NOW
Get in touch with our Reputation Management Experts.
Talk to our specialist today and get a better strategy to manage your online reputation.