Search engines are a major source of customer redirection to the websites through relevant keywords. When a person is looking for some information over the internet, the first step he or she will take is to type some words in Google or Bing search engine. Based on the keyword query placed in the search box, the search engine will display a series of websites that include a relevant keyword in the text and HTML. The process of getting a particular website rank in top results for these keyword search queries is known as SEO, Search Engine Optimization. If you are trying to do SEO for Wedding Planners or Event Company than this article is for you.
In this article, we try to find a solution to one important question that most of us in the event planning industry always wonder, how to do SEO for event company?


Why is SEO for Wedding Planners important?


SEO has become one of the most trending marketing approaches for almost every type and size of business. With this upward rising trend, event and wedding planning companies can't remain unaffected by the same. The importance of SEO for event company cannot be neglected because it can serve as a strong platform to enhance engagement with customers looking for similar kinds of services. It can also serve as a strong base to sell online tickets to the public or exclusive events to help in a particular locality.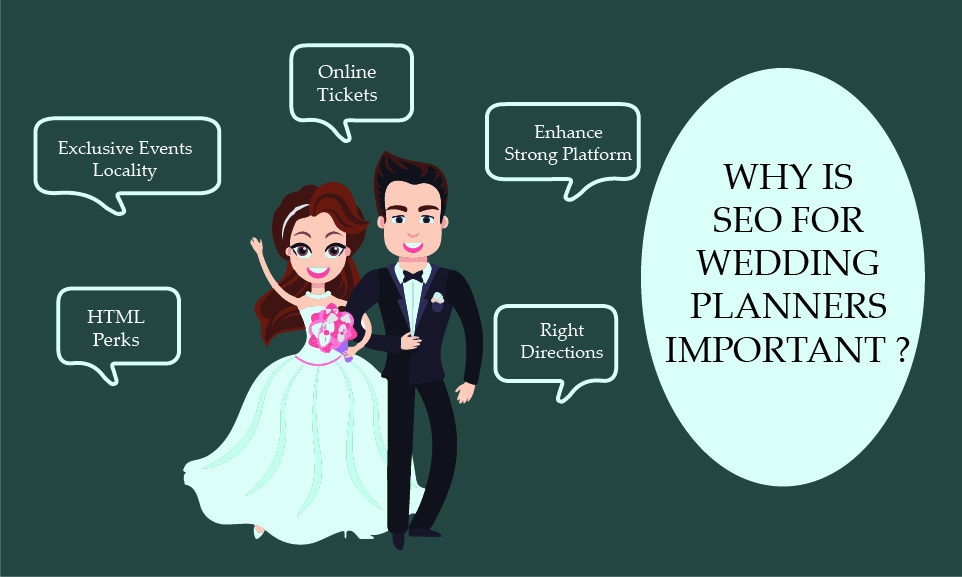 Following all this, another best part about SEO is that it's free. With a little bit of technical knowledge and few HTML perks, you can set up your event planner website in the right direction to appear better in search results and viola, gain more customer interaction which leads to better business.
How to use Knowledge Graph to do SEO for Event Company?


Knowledge graph was launched by Google in 2012 to provide an information-rich result that displays enhanced content related to the search queries. It collects information from multiple sources and provides a detailed result instead of just some websites. For example, if you search "sunburn festival" in Google, it will provide a detailed tab on the right side of the screen (on desktop) showing a description from Wikipedia, Genre, dates, locations, upcoming events, and many other things. Google knowledge graphs can be used for people, events, places, books, etc.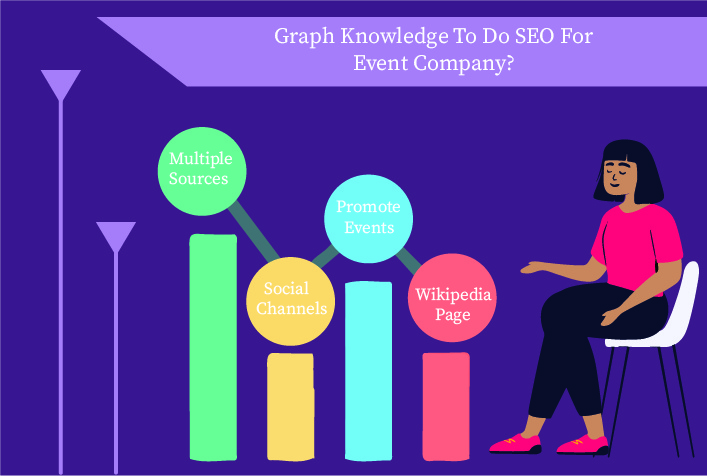 In order to bring your event listing to Google knowledge graph and improve SEO for event, you can create a Wikipedia page, use schema markup on your website, promote your event through social channels to provide the search engine with multiple sources of similar and associated information.
Customer review types and their effect on business


User reviews can help you a lot to gain better visibility over search results. It will help you gain a competitive edge. Having positive reviews about your event planning business will also make the decision-making process easy for new customers. Ask your previous and existing customers to leave a review about their experience with your business on Google. People are always looking for advice from someone else especially when there is money involved. While looking up your company in Google search, they might also browse through the reviews left by other people to find more about you from real-life customers.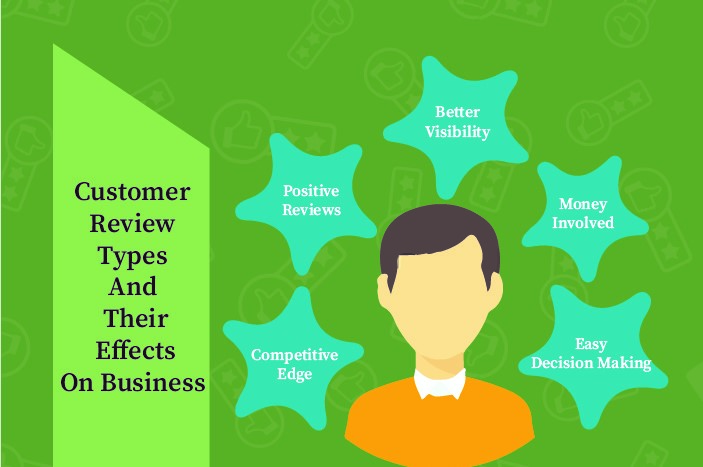 Having negative reviews can significantly damage brand value and trustworthiness. If you have faced such problems, instead of neglecting the negative review, reach out to the person who made it in the first place and ask about what went wrong with their experience. Try to gain their insight about what can be done for improvement; what things they liked and disliked most, etc. This will show that you are ready to take an initiative to fulfill your customer's expectations to the maximum extent.


How to do SEO for Wedding Planners or Event Company?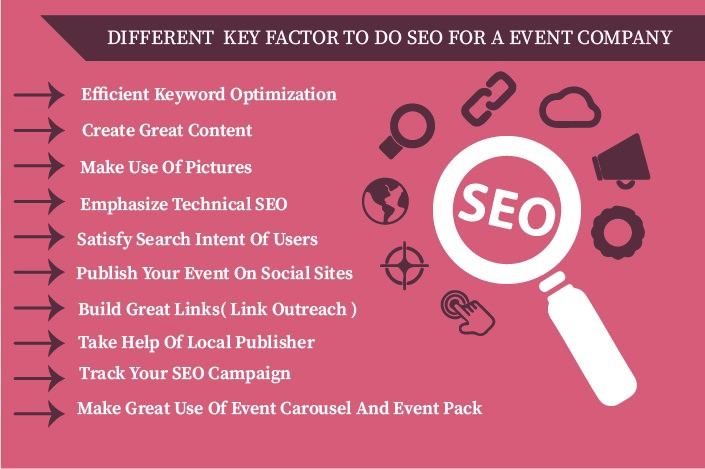 Let's have a look at some of the key factors that you should include in your plan of SEO for event company to rank higher and bring in more traffic.


1. Efficient Keyword Optimization


The first step of an efficient SEO practice starts with choosing the right keywords. People think differently and they search differently too. Therefore, it is essential to do thorough research to include appropriate and broad-spectrum keywords in your campaign of SEO for events. You can start brainstorming by looking at top-ranking websites of event planners that relate to your business profile. You can easily find what your competitors have done and which keywords they have focused on. With these details in hand, you can further enhance your plan of action by using keyword planner tools.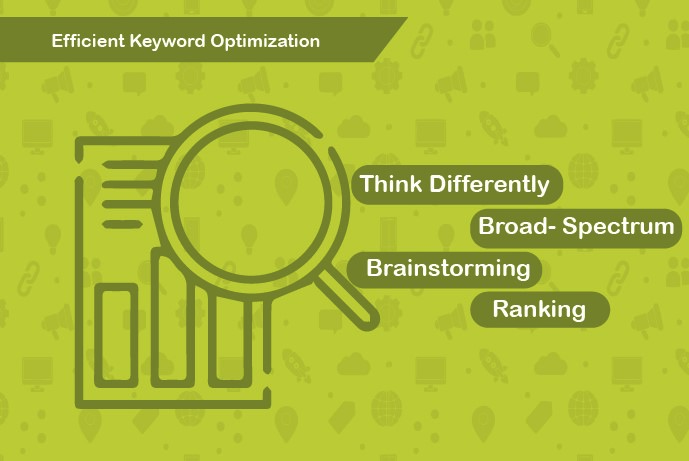 Moreover, an event planner offers a wide array of services that can contribute to an extensive set of keywords. You can try to optimize the keywords by having a different set of pages dedicated to a particular service but you need to include your primary keyword on the home page. For example, if your specialization is in planning music concerts in a particular city (let's say New York), then you need to focus on a keyword like "Concert planner/organizer in New York". This will be something unique that can gain the attraction of a particular clientele and helps your website stand above the competition. For keywords like wedding planning, party organizer, catering, etc, create new pages under the service section and include the relevant keywords there.


2. Create Great Content


No matter how much effort you have given in the designing part of the website, without good content, it won't be able to attain search engine's or customer's interests. Yes, search engines also give a lot of emphasis on the quality and relevancy of content. Having quality content will also help your potential customers to understand the services you are offering and the work you have done which can contribute towards a higher conversion rate. Check our this article on importance of Great Content in SEO in detail.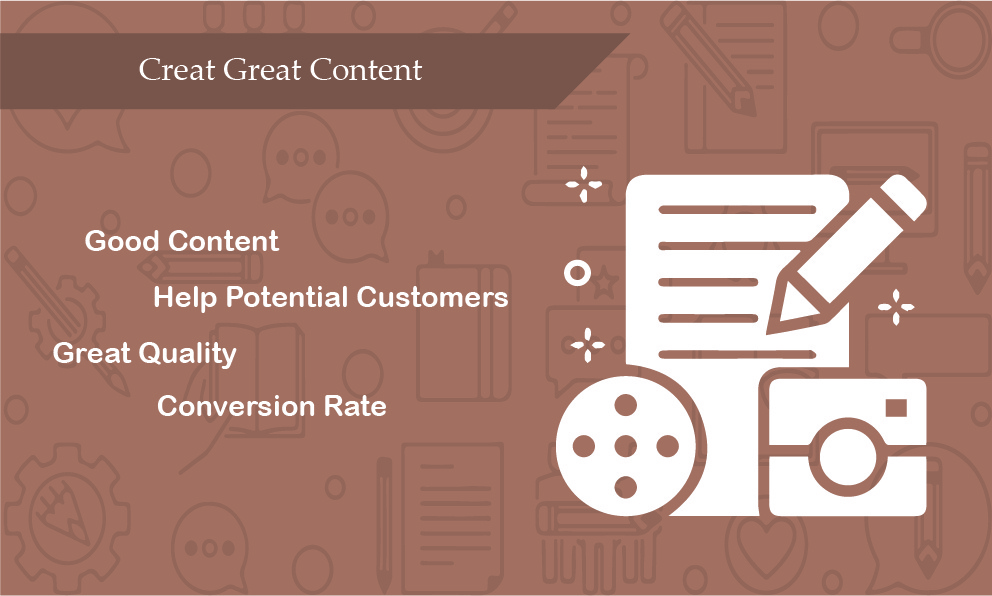 3. Make Use of Pictures
While planning SEO for event company, you need to weigh in the factor that high-quality pictures can bring a lot of attention. These images will help you showcase the previous work you have done and allow one's imagination to flow in the same context. Another important thing about pictures is that they allow you to include keywords easily and enhance visibility. You can change the name of the image to your desired keyword and also include the same in the alt text. You can also incorporate some short videos of the events you have managed in the past.
4. Emphasize on Technical SEO
While looking for answers for how to do SEO for event company, the importance of technical SEO can't be neglected. Technical SEO is focused on the performance of the website and the factors associated with it. For instance, website loading speed is one crucial factor in technical SEO.
A poor loading site is not ideal for your SEO. Just accept the fact that people are impatient. If your website is taking too long to load, they will just press the back button before seeing your content. Moreover, Google also prefers websites with quick loading times to appear at better positions in search results. You can use various online tools available to check your website load time and work on the factors that are causing any trouble.
5. Satisfy Search intent of users
While proceeding on your plan of SEO for event company, you need to remember the golden rule: user first, search engine second. A lot of people make the mistake of stuffing the website with keywords to rank better in search engine results but they forget that it's not the search engine they should please; it's the people who are using it. When a user searches, they are trying to find information specific to the query. That's why you need to understand what people want and how they look for things and create your event management SEO plan accordingly. In order to gain optimum results from your SEO campaign, your content must meet the criteria of user search intent.
For example, a lot of people search for "Royal Destination wedding" keywords and you have created a similar blog or service page for the same but instead of focusing on 'royal', you went for "heritage based wedding theme". This won't satisfy the intent of user search and your efforts will be wasted.
Try to include things like wedding themes, ideas, pricing, food, catering, locations, etc which serves the interest of a wider segment of the audience.
6. Publish your event on social sites
You must be using some social media platforms to interact with your friends, family, or entertainment. Well, guess what, so are your customers. When you are doing SEO for event company, you can use the social platform as a catalyst to your marketing plan. Build a presence for your event planning business on popular social media sites like FaceBook, Instagram, Twitter, etc. These social giants are already indexed well over search engines, so take advantage of this to promote your content. Update the content over social sites regularly and try to interact with your audience.
7. Build Great Links (Link Outreach)
SEO is just like a real life reference-based model. If someone from a trusted source refers to you, your brand identity and appearance will improve. Numerous websites allow guest blogging and article submission on different topics. Find your niche and unleash your inner writer. Not only will you get a backlink from these sources that will help your website rank better, but the content you build on these websites can also gain a lot of organic traffic from people with similar interests. We at GautamSEO are having a pro team of Advanced Link Builders.
8. Take help of Local Publisher
Getting listed on local event publishing websites is a very crucial step in SEO for events. These websites include information about all the events that are going to happen in the city or nearby localities which are a great way to outreach your potential audience. Websites like Insider and BookMyShow can help you reach your targeted audience with great ease.
9. Track your SEO Campaign
It's important to keep track of your SEO game to remain one step ahead of your competition. While doing SEO for event company, you need to monitor your progress and shortcomings repeatedly. Use Google and Bing search consoles to keep track of your position, indexed URLs, broken links, or any other errors that might hinder the process of your event management SEO. You can also use analytics to track the performance of particular pages and user behavior to plan the next steps of your SEO goal.
Follow this article to find best ways to track your SEO Campaign.
10. Make great use of Event Carousel and Event Pack
Another great way to promote your event through Google is to include event schema in your pages to enhance their visibility on Google event related searches. You can highlight location, date, description price, and a lot of information related to the event with help of this and can gain more engagement for user interest or ticket selling. These interactive results can feature your logo, description of the event, and a lot more.
Conclusion
These are some of the factors you need to take into consideration while optimizing a website for event planning. Remember, the battle of event management SEO can't be won in one day so you need to be patient and persistent with your efforts. Before stepping into the pool of SEO, do a detailed study of what your competitors are doing and build your strategy accordingly to keep yourself one step ahead.